Key Takeaways
Pet parents often buy gifts for their furry companions to show their love.
However, there are many gifts you can find to treat pet parents to something special too.
From toys to treats, wearables, and technology, there are lots of creative gift options to choose from.
You can also give the gift of pet insurance to protect a dog or cat you care about.
Happy Howlidays from Healthy Paws! If you're shopping for a pet parent, a pet obsessive, or hey, a pet, we've got you covered. Here are some of our favorite finds for a most Meowy Christmas!
For the Pet Parent:
For the high-tech pet parent who regrets leaving their furry friend at home, the PetCube Bites not only lets you peek in on your dog or cat, but it also lets you speak to them, play with them, and even toss them treats! With the quick download of an app, Bluetooth technology allows you to get instant relief checking in on your pets. There's also a laser-game version with Petcube Play – with the same viewing/speaking capabilities, you also can engage in laser pointer madness with your dog or cat!
Special Offer: Get $50 Off PetCube Bites or Play with the coupon code HEALTHYPAWSHOLIDAY. Simply enter the code at checkout on Petcube.com. Offer expires 12/31/2017.
Last-minute and totally necessary – Rover offers gift cards in $25, $50, $75, $100, $150, $200, and $250 denominations. So, if you know someone who uses the service, somebody who needs a dog walker, or perhaps a recent pet adoptee – this is purrfect! And yep, Rover sitters care for cats, hamsters, guinea pigs and other animals (although there are exceptions like snakes and livestock).
It's not a secret that pet parents also love wine. For the wine-lover and dog parent in your life, check out ONEHOPE's handcrafted birch crate that includes: ONEHOPE California Pinot Noir and Italian Pinot Grigio, dog treats, tennis ball, carrot toy, doggy bag holder, squeaky bone toy and giraffe toy. Each purchase helps to fund two pet adoptions. There's a smaller version for the dog walker in your life as well ($79).
Humane Society Gift Donation, $10 and up
The big animal lover in your life will love a donation in their name (or pet's name) to the Humane Society. Easily transacted online, you can start at just $10; make a $25 donation and your gift recipient will receive a personalized greeting card with your special message, and both you and your gift recipient will also receive a one year subscription to The HSUS's award-winning All Animals magazine.
For that unique cat person in your life, give them the gift of grooming! With the Licki Brush, you can lick your cat… like you're a cat. You can groom your cat… like you're a cat. Give the gift of cat friendship this year and get a ton of laughs while you're at it.
Kim Seybert Fetch Dog Coasters, Set of Four, $79
For the friend whose dog passion intersects with total quirk – give these beautiful, beaded coasters. Part Americana, part couture, the set of four includes a German Shepherd in shades, a Maltese with a cute little pink bow, a Golden in a bowtie, and a Cavalier King Charles Spaniel donning some bling.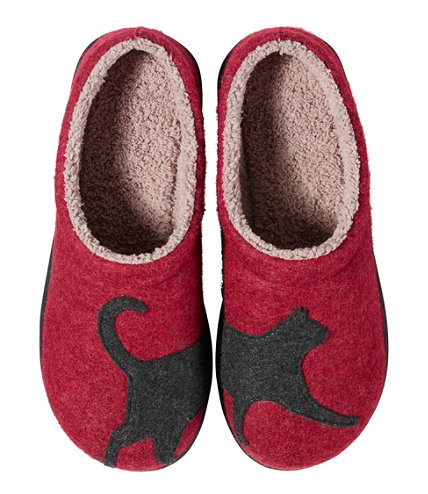 Kitty & Puppy Slippers by LL Bean, $59
These mule slippers come in either a pup or kitty motif, so those who love to lounge can represent their preferred pet too! They're durably constructed as well so the sole won't give up on you if you wear 'em outside.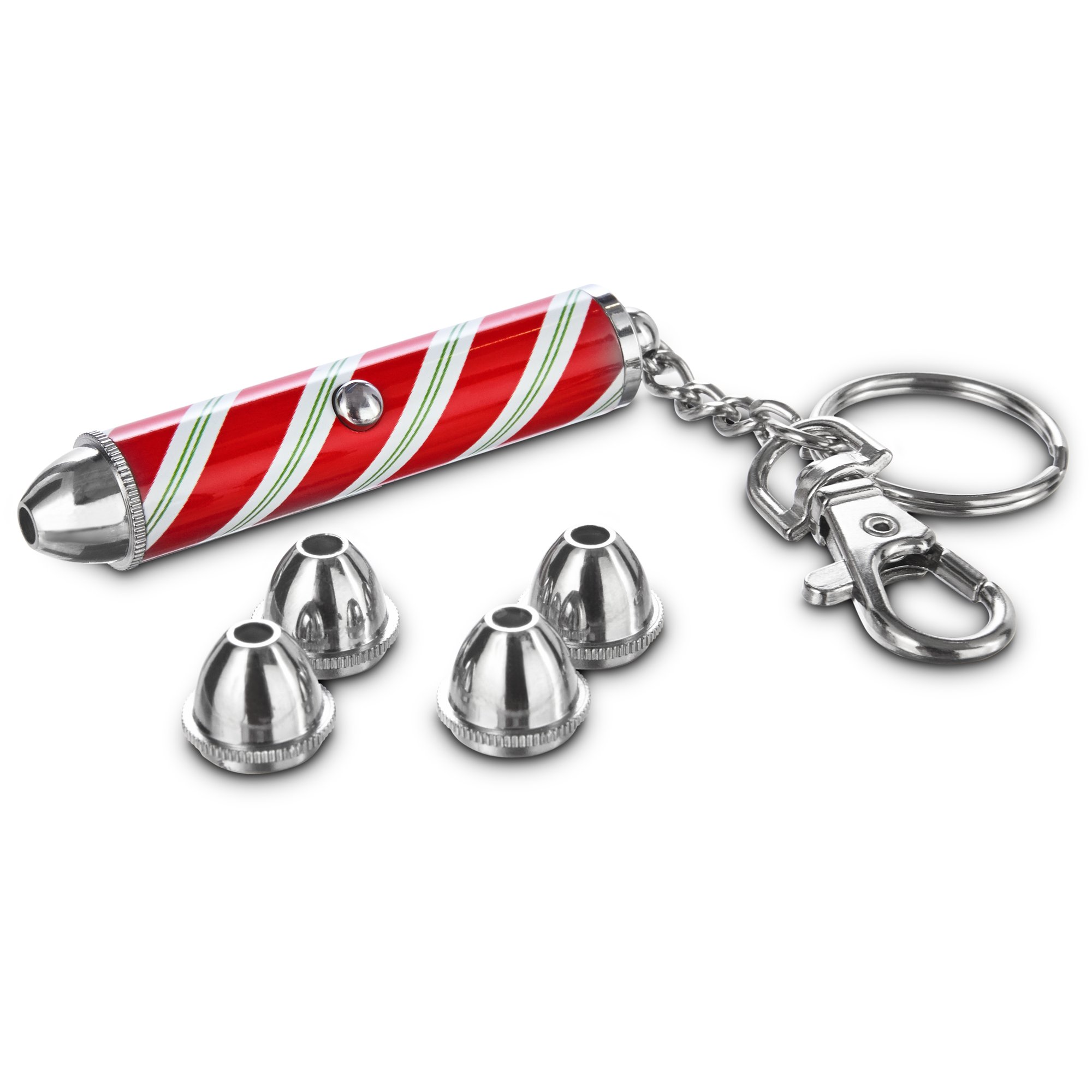 Candy Cane Laser Pointer Keychain, $2.49
The easiest (and least expensive) present for a pet parent is undoubtedly the laser pointer! Get the cats and dogs moving with this keychain, fully outfitted in the holiday spirit.
Explicitly for the Dogs: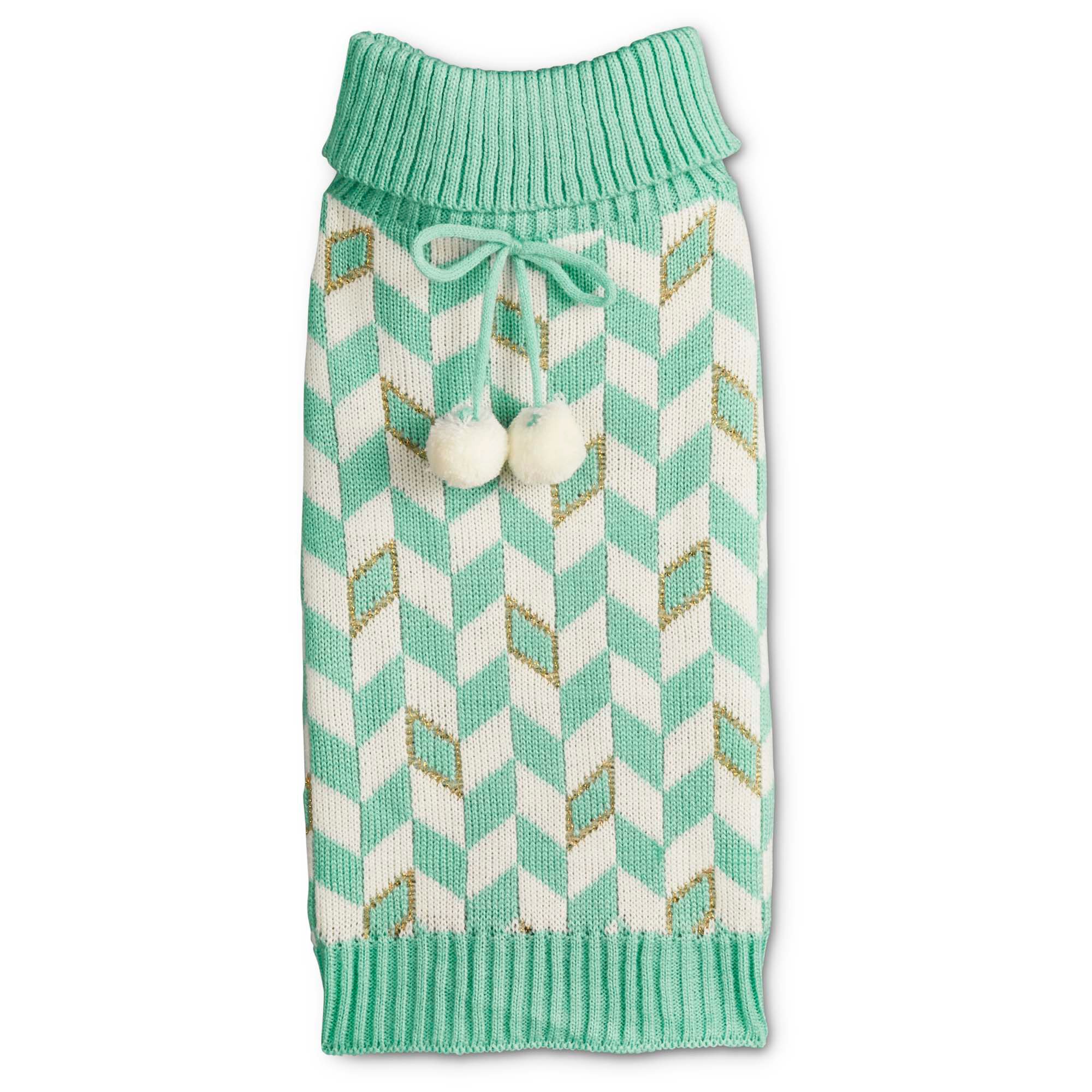 Bond & Co Puppy Sweaters at Petco, $7.99
From faire isle to the doggy-equivalent of a grandpa sweater, these warm and sweet sweaters will make your dog instagrammably photo-ready!
They had us at "never bend down to pick up a slobbery ball again." If you haven't gotten one for a dog already, know that this keeps your hands clean, throws the tennis ball three times further, and is absolutely appreciated by all dogs, ever.
(Don't forget – if you're purchasing from Amazon, switch your settings to Smile.Amazon.com so you can give a little to an organization you love.)
Casper Dog Mattress, $125 – $225
Spoiled? Hardly! From the same team behind the Casper mattress, this durable dog mattress is designed around dog behavior and even touts some ergonomic support! And if you want to talk about spoiled – here's one for the little princess that will set you back $1,300.
Make a holiday every month with Pupjoy's subscription box! Whether you've got a tiny terrier or a power chewer, Pupjoy will deliver a box full of treats and toys every month that's fit for a Canine King. If you're interested in shopping around, you can check out other subscription boxes in our review of four popular ones as well.
BarkBath: Portable Dog Bath $149.99
Bissell, the geniuses behind all those vacuums, has a new portable dog bathing device that swears it will clean your dog with virtually no mess. How? "Specially designed nozzles get beneath the fur and down to the skin to allow water and shampoo to wash the skin clean while a soft suction pulls dirt and water away into a separate dirty water tank." Super cool.
Dog Insurance, $25/month and up
Don't forget about dog insurance! No one hopes that they'll need to use their pet insurance, but if the day comes, you and your pup will be happy you signed up. Learn more about the Healthy Paws policy and get a quote today.
Explicitly for the Cats: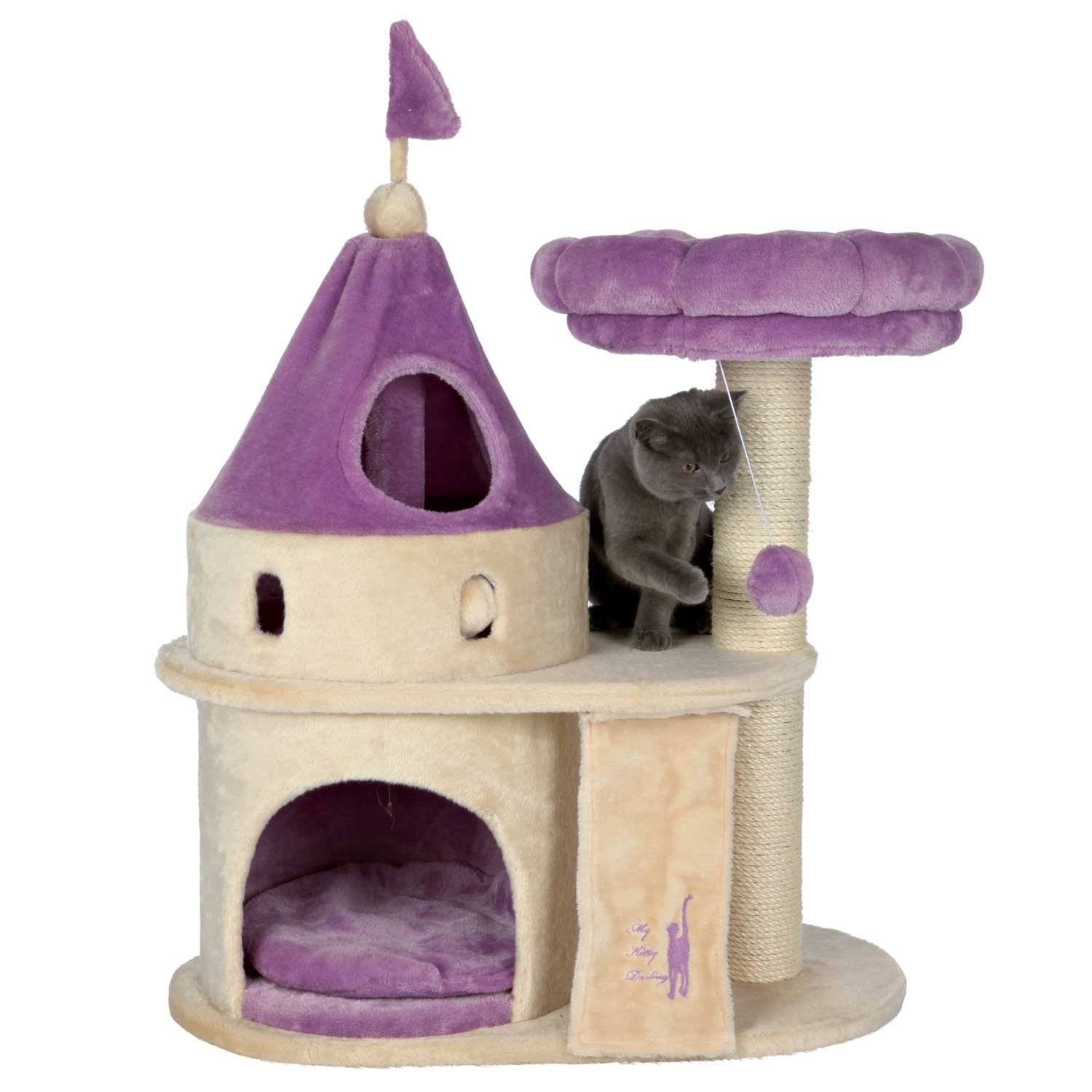 Trixie My Kitty Darling Castle, $71.99
Your cat already acts like royalty so it only makes sense to give them a castle! This castle is wrapped in soft plush and natural sisal, includes a top-lying hammock (and condo retreat!), and has toys ready for batting.
This 17″x 21" kitty bed, born out of the love for tacos (and the fact that "taco cat" backwards spells "taco cat"), (you just tried reading it backwards, didn't you?) is probably the best gift on the list. Crafted from 100% wool (from local sheep), your cat will enjoy hours upon hours of snuggling, snoozing and purring on this soft bed. And don't forget the Taco Cat Nip Toys!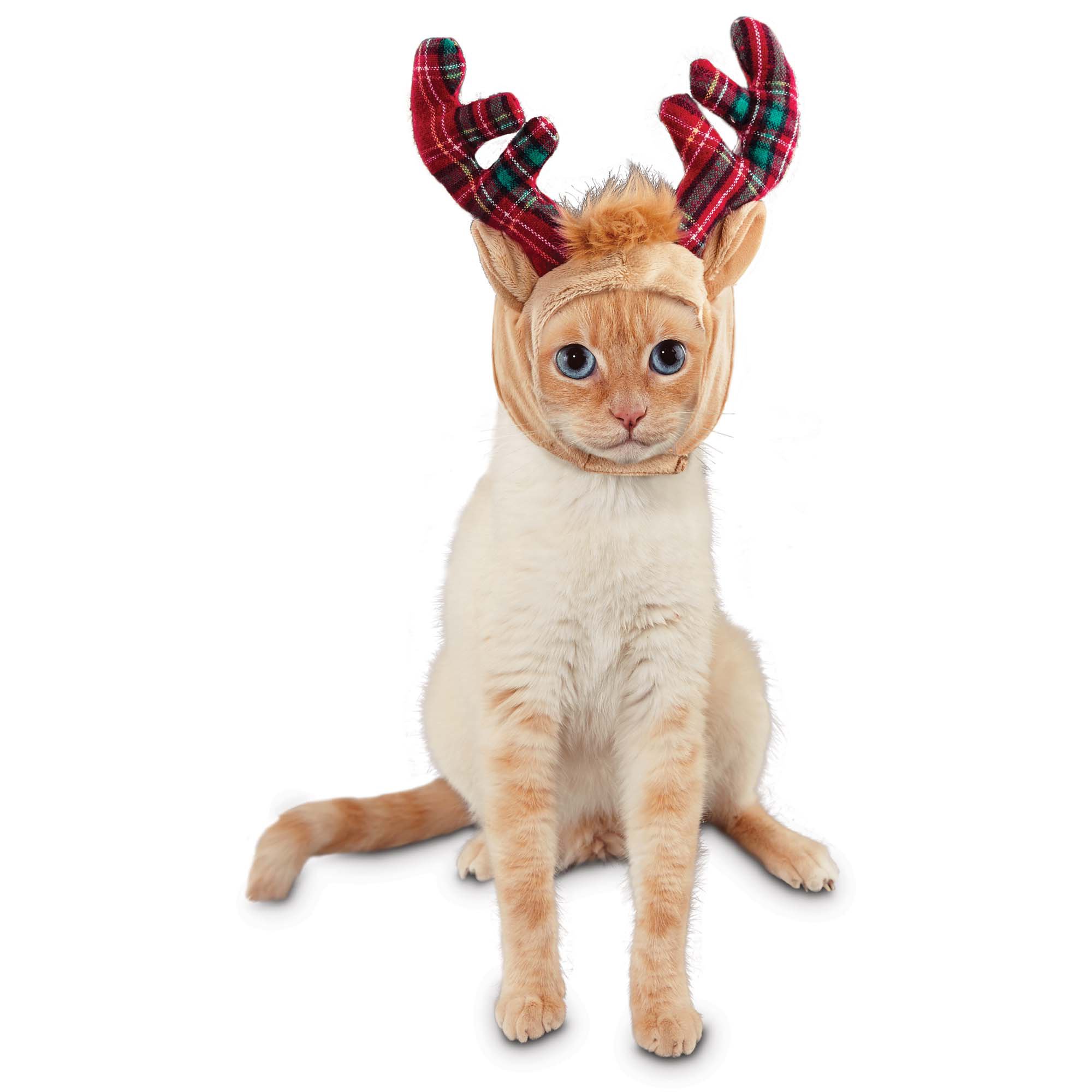 Santa's Little Helper Headpiece at Petco, $4.99
Upset that cats were left out of the Grinch? Here's your way to include Kitty! This headpiece, guaranteed to be pulled off within -30 seconds of putting it on, turns your cat into Santa's Little Helper. Tuft of hair included.
Pet Zone Fly By Spinner Interactive Cat Toy, $9.68
This pretty toy is actually super fun for your cat: it replicates the motion of a butterfly in flight with lifelike accuracy, so your cat has hours of darting and diving. The movement is spontaneous as well, so boredom is never an issue.
Just like the dog boxes, there are subscription boxes for kitties! Sign up and receive treats, toys and other good-for-them cat products. Want more on what's out there? Check out our review of KitNipBox and MeowBox here.
Curious kitties get into mischief, but they also get into serious accidents and can be diagnosed with chronic conditions later in life. Check out Healthy Paws cat and kitten insurance before getting a quote today!
Still looking? Our 2016 guide holds up! Check out Pinot Meow, Dog Perfume and more. And while you're perusing, remember that the best gift you can give your cat or dog is pet health insurance. By enrolling your pet, you can save up to 90% on vet bills so you always get to say "yes" to advanced veterinarian treatments and procedures.